Skip to Content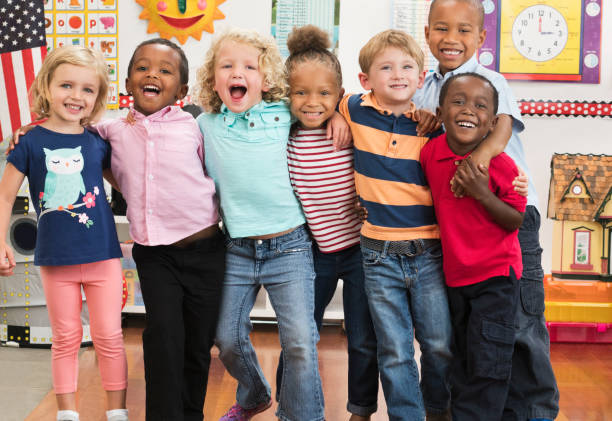 Going Above and Beyond the State's Childcare Standards
It has been the goal of our goal since our Small Miracles Academy Daycare and Preschool to provide an exceptional educational program and is proud to offer the HighScope Preschool curriculum which focuses on Building independence, creativity, problem-solving, and academic skills.
In a HighScope preschool program, teachers ignite children's interest in learning by creating an environment that encourages them to explore learning materials and interact with adults and peers. We focus on supporting early learners as they make decisions, build academic skills, develop socially and emotionally, and become part of a classroom community.
Active learning is at the center of the HighScope Curriculum. It's the foundation of young children gaining knowledge through their natural play and interactions with the environment, events, and other people.
Adult-Child Interaction
Small Miracle Academy Teachers act as partners, working alongside your children and communicating with them both verbally and nonverbally to encourage learning. Key strategies for adult-child interactions are sharing control with children, communicating as a partner with children, scaffolding children's play, using encouragement instead of praise, and taking a problem-solving approach to supporting children in resolving conflicts.
Learning Environment
To create a predictable and active learning environment, Small Miracle Academy teachers arrange and equip the classroom with diverse, open-ended materials that reflect children's homes, cultures, and languages. The room is organized and labeled to promote independence and encourage children to carry out their intentions.
Daily Routine
A consistent framework for the day provides a balanced variety of experiences and learning opportunities. At Small Miracles Academy campuses children engage in both individual and social play, participate in small- and large-group activities, assist with cleanup, socialize during meals, develop self-care skills, and exercise their small and large muscles. The most important segment of the daily routine is the plan-do-review sequence, in which children make decisions about what they will do, carry out their ideas, and reflect upon their activities with adults and other children. These higher-level thinking skills are linked to the development of executive functions, which are needed to be successful in school and life.
Assessment
Ongoing child assessment is also an underlying component of the HighScope Curriculum. Objective anecdotal observations of children collected throughout children's natural play allow Small Miracle Academy campus teachers to assess and share your child's progress and plan meaningful learning experiences.
Our Dallas-Fort Worth​ early learning programs include:
How Did Small Miracles Get Started?
Small Miracles Academy was established in 2005 in East Plano. Our founder, Toni Madkins, has dedicated years in creating a safe and nurturing learning environment in the Small Miracles Academy Daycare and Preschool campuses across the Dallas metroplex. Her goal, creating a loving nurturing learning environment for children so their parents could rest easy, knowing their most precious gifts were safe and happy every day while they were away from home. Small Miracles Academy, currently has 7 Small Miracles Academy Daycare and Preschool campuses in Allen, East Plano, Mesquite, North Garland, Richardson, Sache, and West Plano
Schedule a Tour Today!
From infancy to 13 years of age, Small Miracles Academy campuses will academically challenge, and build independence, creativity, and problem-solving thinking while lovingly nurturing your children. Our facilities are licensed by the Texas Department of Family & Protective Services and are also a Texas Rising Star Provider. This means we operate at a level above and beyond the minimum childcare standards established by the State of Texas. We proudly utilize the https://highscope.org/ curriculum. Tours are available for our campuses, so come visit us today!
Schedule A Tour At
One Of Our Facilities