Skip to Content
Your Toddler Will Develop Skills & Coordination
Are you looking for an early-learning program designed specifically for toddlers? If so, Small Miracles Academy has a High Scope Curriculum perfect for your child. Our program encourages toddlers to develop various learning skills and coordination, ensuring they are growing at a successful and expected rate. Inside our safe and nurturing environment, your toddler will develop strong hand-eye coordination, which is an essential part of any child's development. Practical life skills are also essential, and we help develop those through day-to-day activities. We spend time with every child to ensure they are learning the skills and coordination they will need later in life.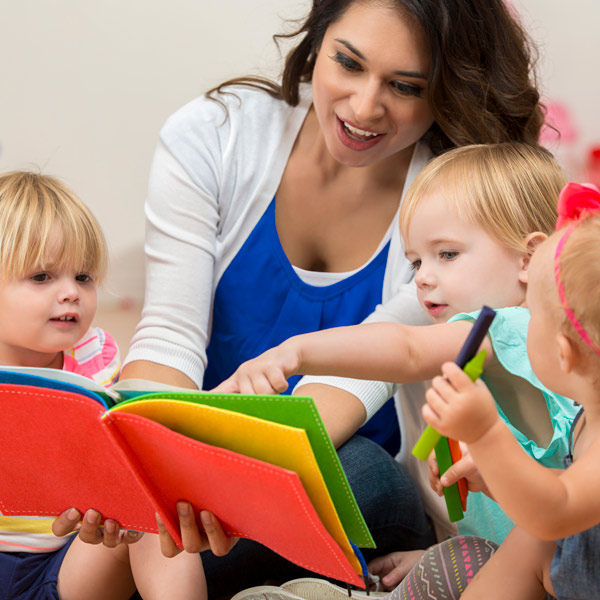 High Scope Curriculum for Toddlers & Two's
Our High Scope Curriculum for toddlers was created using the latest scientific early brain development research and focuses on the five developmental domains. These developmental domains include social, emotional, physical, cognitive, and language. They can be addressed by interactions involving talking, singing, playing, and more. For example, the social needs of toddlers can be met through opportunities where children can explore on their own or in groups. Additionally, our low teacher-to-student ratios allow our caretakers to focus on individual needs. At Small Miracles Academy, our curriculum and activities often feature:
Exploring
Potty-training
Enhancing motor skills
Developing hand-eye coordination
Planning ahead
Why Our Caretakers are a Good Fit for Your Child
At Small Miracles Academy, each caretaker is highly-trained and certified to care for and teach your child. We make every effort to ensure our teaching environment is pleasant and supportive of our staff. Our caretakers are eager to educate and spend time with your young one. Each day, our caretakers send parents a daily report that includes what activities were completed and which developments were explored. This helps ensure you stay connected and comforted while your child is away from home. You can trust the staff at Small Miracles Academy to teach your toddler the skills he or she will need to succeed in the future!
Schedule A Tour At
One Of Our Facilities