Skip to Content
Let Us Nurture Your Most Precious Gift
At Small Miracles Academy, many of our staff are parents, so we understand that infants are fragile and need copious amounts of care. Each staff member is eager to care for your child and help him or her develop into a well-rounded toddler. Our High Scope Curriculum is designed to aid infants with their growth and monthly developments. We want your infant to build strong foundations, and our proven approach can help. With Small Miracles Academy's tummy time, story time, music time, and cuddle time, your infant will grow and develop at an incredible rate.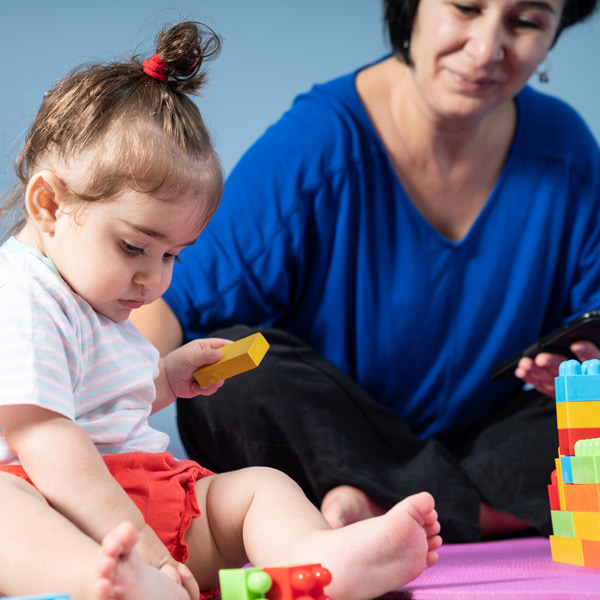 We Provide a Calm, Soothing Environment
For the youngest members of your family, we have created a calm, soothing environment. We want your child to flourish as he or she transitions from home to the school. Our specially-designed program is created with the unique needs of infants in mind. Our High Scope Curriculum will connect your child's senses through comforting cuddles, relaxing words, gentle music, and more. During the infant stage, your child is extremely impressionable. At Small Miracles Academy, we treat your child as an individual, speaking to him or her with respect. Our safe, orderly environment allows infants to learn and develop at their own pace.
At Small Miracles Academy, Your Infant Will Thrive
Our knowledgeable, caring staff understands your child's development is contingent upon many factors. We lovingly nurture and care for every child who walks through our doors. We want you to feel safe and secure in knowing that your child is safe and secure while you are away. Our organization is licensed by the Texas Department of Family and Protective Services and certified by the Texas Rising Star. We operate at levels above and beyond the minimum childcare standards – so you can ensure your child is being properly cared for, attended to, and looked after.
Schedule A Tour At
One Of Our Facilities