Skip to Content
We Offer After-School Childcare for Dallas-Fort Worth, TX Children
Are you searching for an affordable, trustworthy, and reputable after-school program for your child? Small Miracles Academy may be the perfect facility! Our staff has the experience, skills, and necessary training to help your child learn and grow during after-school hours. We support children in becoming the best versions of themselves by giving them encouragement in a well-rounded, compassionate environment. The care we provide through our curriculum and at our facility is geared toward keeping your child happy, healthy, and bright! At Small Miracles Academy, your child is our priority, and we do all we can to ensure their time in after-school care is well worth it.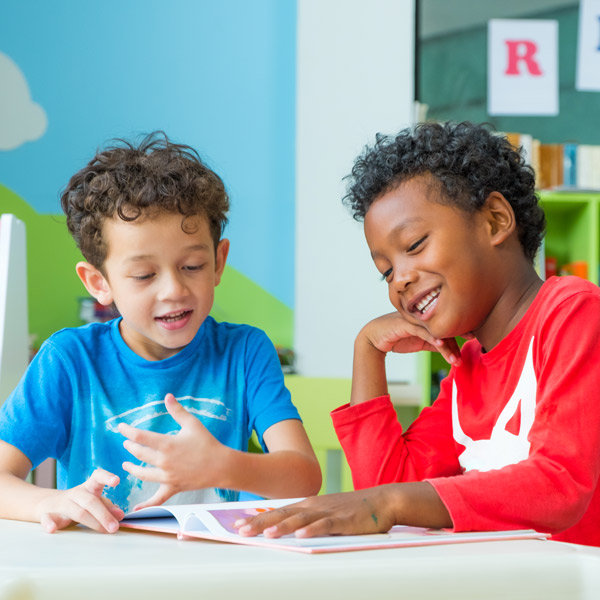 What Our After-School Curriculum Looks Like
In addition to our child-centered curriculum, Small Miracles Academy also offers an after-school program run by a knowledgeable staff members and caretakers. Our after-school program engages students with stimulating outdoor activities as well as exciting, indoor games and toy activities. Incorporated into our after-school program is an allotted amount of time to complete homework. With this designated time incorporated, students can complete their homework, so families can have quality time at home. Our after-school program guarantees children the following:
Stimulating outside activities
Exciting indoor games and toy activities
An allotted amount of time to complete homework
Opportunities to develop lasting friendships
We Also Have Summer Programs!
At Small Miracles Academy, we provide summer programs where your child can enjoy and participate in field trips and other exciting activities. We want summer to be about learning, exploration, and play! Our staff strives to turn each week of summer camp into a new and exciting adventure. Often, these adventures will even be educational in nature. It is our goal to encourage learning through fun. We want your child to look forward to attending school and completing homework, not dread it. Register now so your child can spend the summer months learning, exploring and playing while developing real-life skills and friendships.
Schedule A Tour At
One Of Our Facilities